1/35 American M29 Weasel
highly detailed and accurate model
330 resin parts (newly clear resin front light)
100 PE parts
+ plastic parts, printed clear foil instruments and wires needed for assembly
decals for three vehicles (one in British service) - additional decals were not supplied in pre - order kits, if you have bought one and interested to have British service markings, we will send them free on request. We have also updated assembly instructions since kit was launched, here is current version with part list 30.10.2011
available for download: click
More details and building tips in Adam´s blog at MM website: click me!
assembly instructions on CD and download here: click
M29 weasel was a tracked vehicle developed and manufactured since 1943. Originally designated T24, it was standardized as Cargo Carrier M29 later in 1943, manufactured by Studebaker. During WWII the weasel was used in Italy early 1944 and later in Western Europe and in the Pacific. During the time, there were many changes in design. The first 2103 had 380 mm tracks, later version 510 mm. The M29 was amphibious, but with a very low freeboard. Watertight cells added at the front and rear to incrase flotation then - creating M29C. These cells could be removed for operations in the field. During WWII over 15000 vehicles were produced, as the weasel appeared to be a most useful transport and supply vehicle. M29C and other variants will follow soon this model produced by LZ models.
Here are some WIP pictures of our separate test builds, we will add photos of the finished vehicle soon - once Adam has finished his build at Military Modelling Website: click me!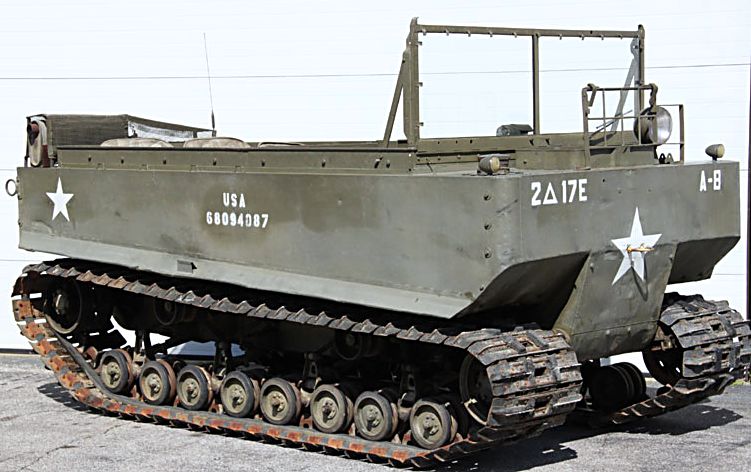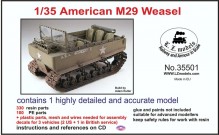 .